Medical and Injury Centre is an accident and medical centre privately owned by Nelson Bays General Practice Ltd and Nelson Bays Primary Health Organisation. We are the only accident and medical centre in Nelson that operates 8am-10pm, 7 days per week and have been caring for the people of Nelson for over 20 years.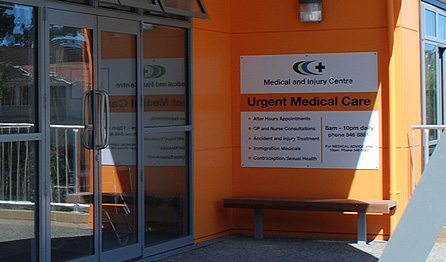 Medical and Injury Centre runs a small general practice for patients in our catchment area.
We work closely with over 20 General Practices in the Nelson area to ensure their patients have access to urgent care after hours. All patients are assessed, treated and then referred back to their regular practitioner for on-going care. Unless requested by the patient, all patient notes are sent to their GP to ensure continuity of care. We also welcome patients who are visitors to Nelson and can provide them with the care they require whilst they are here.
Our doctors are a mix of member GPs and our permanent general practitioners who are specially trained to provide general practice and accident related medical care. Our doctors are supported by highly skilled nurses and administrative staff.
---
Child Protection Policy